Ceramic Mug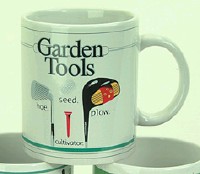 Every golfer needs one of these.
Colorful ceramic mug sporting the
true golfer's gardening tools.
Sure to bring smiles to golfing guests.
Safe for dishwasher and microwave.
Product ID: OGIO3O -- $8.00
Pewter Frame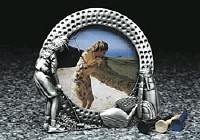 Pewter Frame
To keep golf memories picture perfect...polished pewter frame in fanciful form with glass front and deep etched detailing. Fun for home and office. Stands 4-1/2" x 4"; holds 3" x 3" photo.
Product ID: OPF9OOO - $13.00
Aromatic candle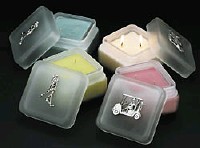 Aromatic Candles
Aromatic double-wick candles made with natural oils make beautiful gifts. Each is poured into a 16-oz. frosted glass jar with removable lid that's decorated with a cast pewter golf medallion.
Fragrances are specially formulated to create and enhance three different soothing moods - Balance, Harmony and Longevity.
Frangrances: Sea Petal (Aqua), Seaweek (Green), Cucumber Aloe (Green).
Candles have 60-80 hours burn time.
Product ID: OCA2OO2 - $34.00
Tic Toc Golf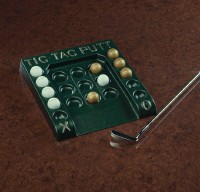 Tic Tac Putt
A great game for the entire family!
Be the first to get three of the same color golf balls in a row - diagonally, vertically or horizontally - and win! Comes complete with 10 regulation golf balls, instructions, and a putting tip from a PGA professional. For two or four players of all ages.
Product ID: OTICTAC - $39.98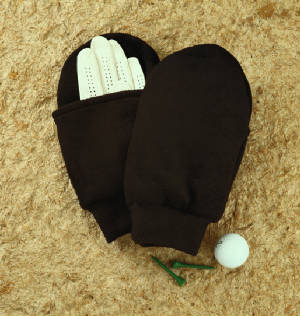 Fleece Mitts
Fleece Mitts

Wonderfully warm fleece mittens wear comfortably over regular golf gloves. Keep hands and fingers warm and dry in between shots. Just slip up over wrists when it's time to hit. Elasticized at wrist for a snug fit. Machine wash. 100% polyester. Pairs only. One size fits all. Color: Black

GFL20 - $19.00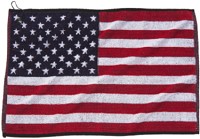 USA Flag Towel
USA Flag Towel
In support of our true red, white and blue. Jacquard towel (16" x 24") is made from soft 100%cotton terry with grommet and ring hanger.
AJACFLAG - $12.00
Thermometer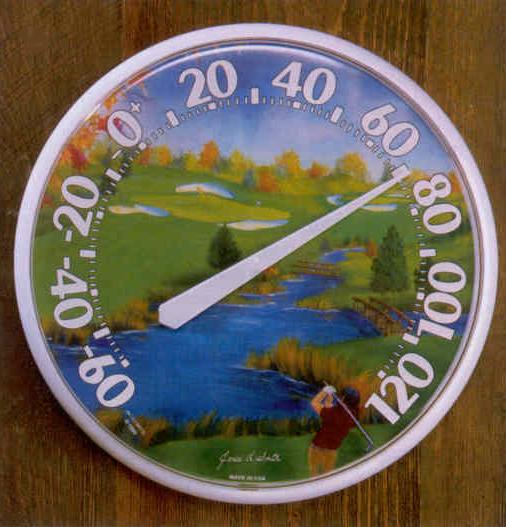 Golf Thermometer

Indoor/outdoor thermometer with colorful course scene is ideal for clubhouse, patio, back yard -- wherever! Weather-resistant plastic construction with bold, easy-to-read numbers. Measures 12-1/2 in dia.
Product ID: O1375 - Golf Thermometer - $22.00
Lady Golfer Throw
Lady Golfer Throw

Whether you"re relaxing at home or in your golf cart on a chilly fall day, our afghans are wonderful to wrap up in. Woven from 100% combed cotton. Machine-washable.
2-ply thickness, 47" x 63", Blue/Ivory/Rose
Product ID: O11844 - Lady Golfer Throw - $30.00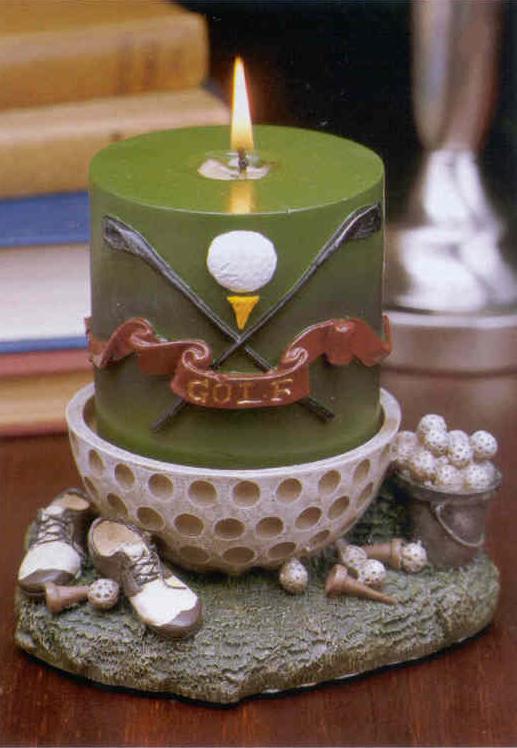 Candle Holder & Candle

Handcrafted and painted candle holder and mini candle set adds golf ambience to all your gatherings.
A fun prize or hostess gift.
Measures 5" x 4.5" x 5"
Product ID: O46O2 - Candle Holder & Candle - $27.50